Protecting Your Woodbridge Home From Cockroaches
If you've ever had the displeasure of coming into contact with cockroaches, you understand why an infestation is something to be avoided. Beyond the obvious fact that these pests are unpleasant to look at, other factors make them bad news for any Woodbridge home. Cockroaches are responsible for spreading dangerous bacteria and other pathogens that make people sick. They even trigger asthma and allergy symptoms in some people.
Cockroaches are difficult to eliminate once they get into your house, as they will multiply rapidly, but getting rid of them should be your first priority to protect your family. Bluebird Pest Solutions offers reliable pest services in Woodbridge and the surrounding areas.
Cockroach Control From Bluebird Pest Solutions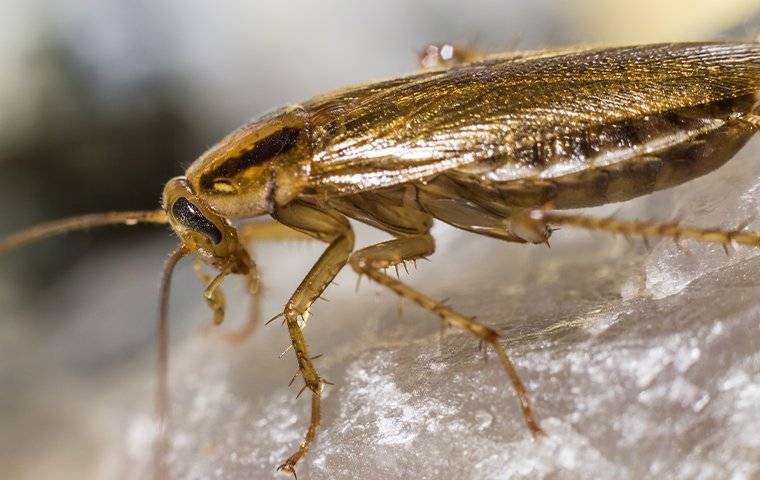 Inspection
At Bluebird Pest Solutions, we do things a little differently than other pest control companies. While many pest control companies only offer services to eliminate German cockroaches, we offer services to take care of any common cockroaches that find their way into Woodbridge homes, including German, American, and Oriental cockroaches.
In order to determine what species of cockroach is in your home, we offer complimentary inspections. We'll inspect the affected and surrounding areas to determine what type of cockroach is on your property and the scope of the infestation so that we can develop a treatment plan that will best meet your needs.
Treatment
Depending on the findings of our inspection, we'll create a treatment plan that targets the type of cockroaches that are in and around your home. American and Oriental cockroaches require different treatment methods than German cockroaches because American and Oriental cockroaches typically come from outside and are a problem under foundations, sidewalks, and driveways. In contrast, German cockroaches generally are an interior issue. We will use a combination of liquid and gel bait applications and can also use dust and granular bait applications depending on your situation.
We also offer German cockroach clean-out services. We may ask you to do some prep work to get ready for our first treatment by moving furniture, cleaning out cabinets, and more to allow us to perform the most thorough treatment possible. We use a liquid application under and behind appliances and along the baseboards in affected areas. We also apply gel bait in cracks and crevices in affected areas, especially in cabinets and drawers. For especially heavy infestations, we may also use a flushing agent and vacuum to reduce the number of roaches in your home quickly.
We ask that you keep children and pets away from all treated areas for at least an hour after the treatment to allow it time to dry.
Follow-Up
Our German cockroach treatments almost always require more than one treatment for full effectiveness. Most issues are resolved within two to three treatments, spaced out over a month. However, a heavy infestation may require weekly or even more frequent services to get the issue under control. After the final treatment, a 30-day warranty goes into effect.
American, Oriental, and German cockroaches are also all covered under our general pest control plans. To learn more, visit our residential pest control page.
A Healthy Home In Woodbridge Is Free Of Cockroaches
If cockroaches find their way into or around your home, you don't want to wait to see if they go away on their own. If you do, you'll soon find yourself with an out-of-control problem that is much harder to fix. Instead, call the experts at Bluebird Pest Solutions. We offer services to eliminate all species of cockroaches to protect your home and family. Contact us today to request your complimentary inspection.
Request Your Free Quote
Complete the form below to request a no obligation quote.